traditions
Danish Christmas recipes
Danish Christmas is all about traditions - and many of those involve food. Take a look at the recipes on some of the most popular Danish Christmas dishes. We hope you like them.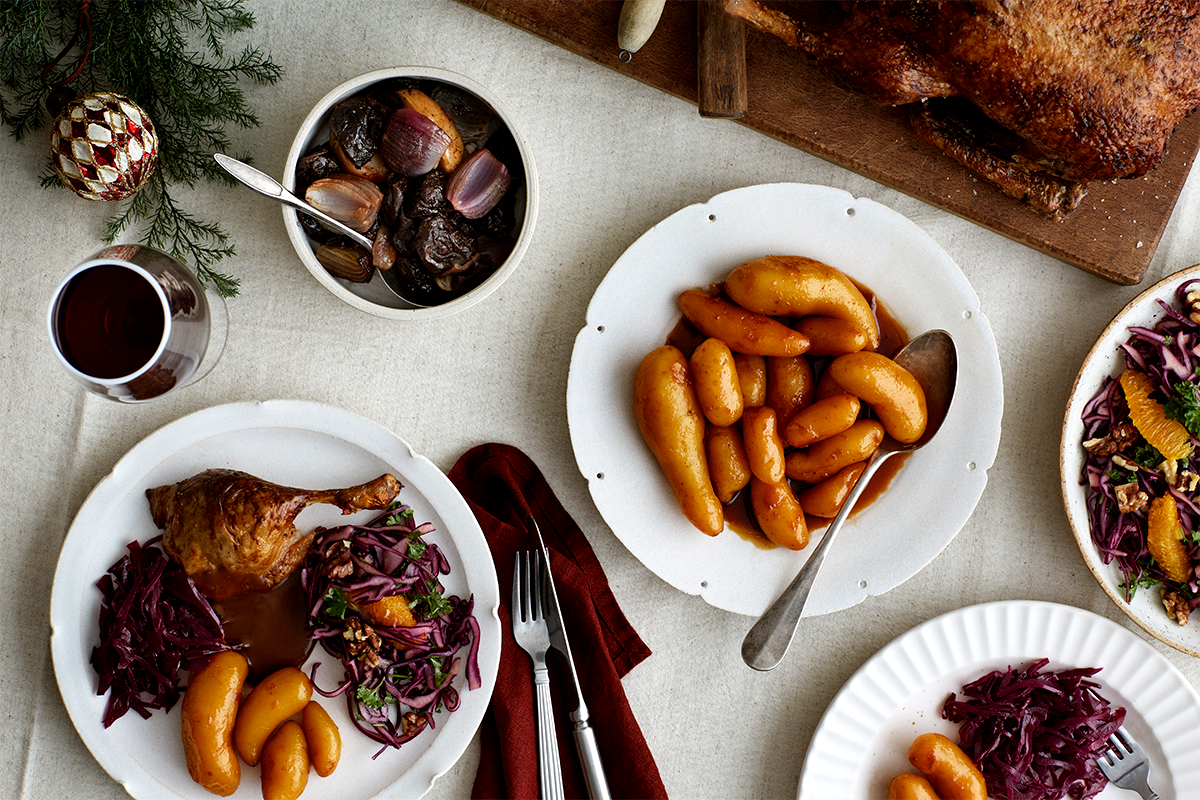 Just like other Danish Christmas traditions, the Danish Christmas food has not changed much over the years. Among the Danish favourites are æbleskiver, risalamande with cherry sauce, crispy Christmas duck, and caramelised potatoes.
Below you will find carefully curated Christmas favourites from the Danish kitchen. A few of the ingredients may be difficult to find outside of Denmark, but the recipes are made so that everyone can join.