Ask any Dane living abroad what Danish food they miss most and they'll respond: Danish rye bread! The first recipe of Danish rye bread goes back to 1703, but Danes have eaten rugbrød for more than a thousand years. Today, rye bread is still an absolute essential in Nordic cuisine. Many kinds of Danish open-faced sandwiches are built on top of rye bread.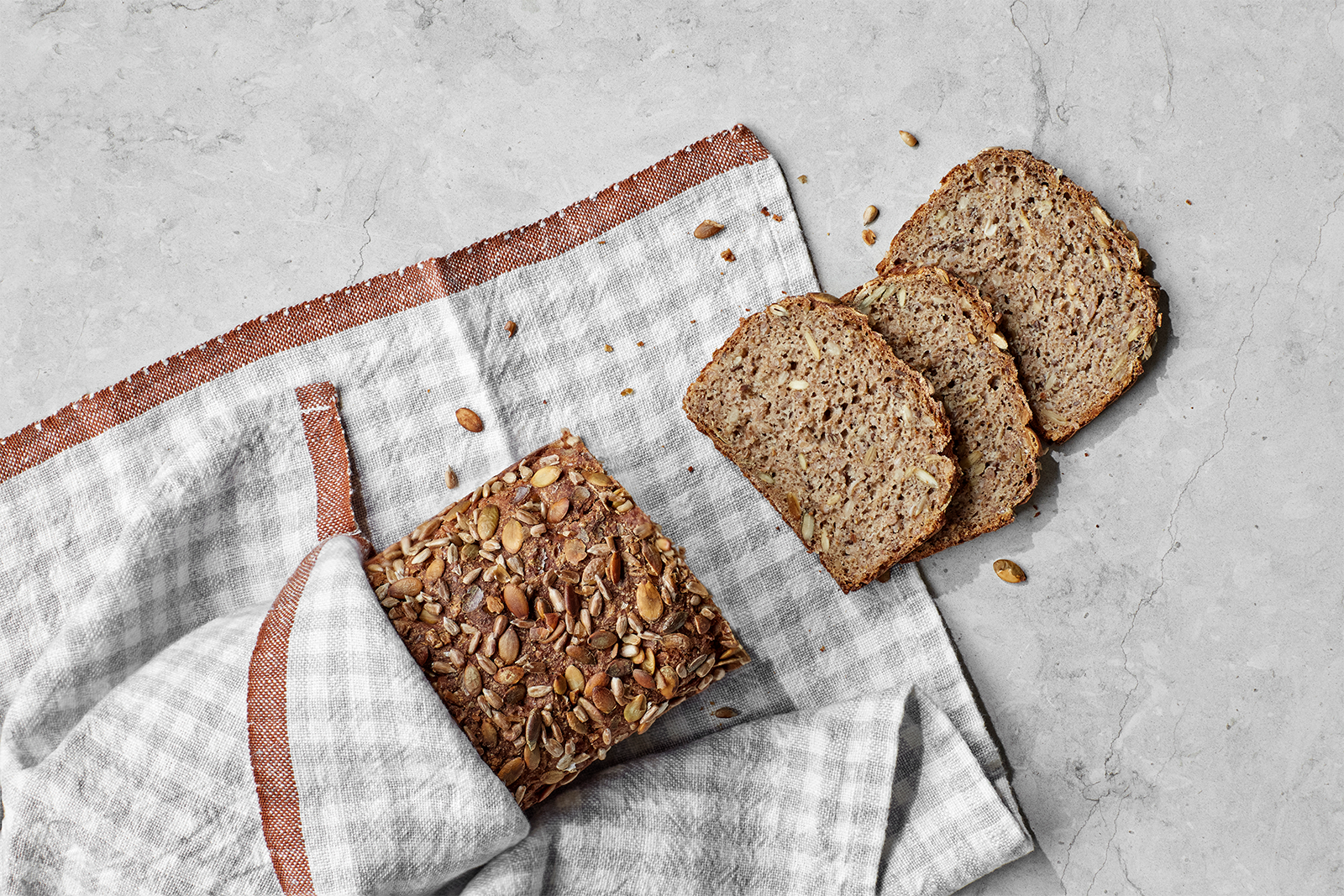 Makes 1 large loaf or 2 small loaves
Prep: 30 minutes
Total time: 2 hours and 30 minutes
Ingredients
200 g / 7 oz rye grain
2 dl / 0.84 cups water
2 dl / 0.84 cups dark beer
2 dl / 0.84 cups buttermilk
10 g / 0.35 oz fresh yeast
1 tsp fine salt
130 g / 4.6 oz seeds, e.g. sunflower seeds, pumpkin seeds, flaxseed
2 dl / 0,84 cups all-purpose flour
6.5 dl / 2.75 cups rye flour
Method
Combine rye grain and water in a saucepan and bring to a boil. Cover and simmer for 2 to 3 minutes.
Transfer the boiled rye grain to a mixing bowl and combine with beer, buttermilk and salt.
Dissolve the fresh yeast in this mixture and then add the seeds.
Add all-purpose flour and rye flour, and knead for about 10 minutes. You can also use a kitchen mixer to knead the dough.
Transfer the dough to an oiled loaf pan (2.5 l) and smooth out with a spatula.
Poke holes in the surface with a fork and cover loaf pan with plastic wrap. Let the dough rise for 1½ hours at room temperature, or for 24 hours in the refrigerator.
Pre-heat oven to 200°C / 392℉ (175°C / 347℉ on fan setting) and bake bread on the bottom rack for about 75 minutes.

Test to make sure dry in centre, or if using an oven thermometer, set it to turn off when centre reaches 98°C / 208℉

Allow the bread to cool completely before slicing.
TIP
If you refrigerate the dough while rising, let it stand at room temperature for 1 hour before baking.