Cuisine
Herring The Danish Way 
Herring in curry sauce is a cherished staple at any Danish lunch table and an important part of Scandinavian food heritage. In Denmark, it is most common to buy pickled herring in jars and eat the herring with capers, onions, and dill on Danish rye bread. There are various variations and new ones are created every day.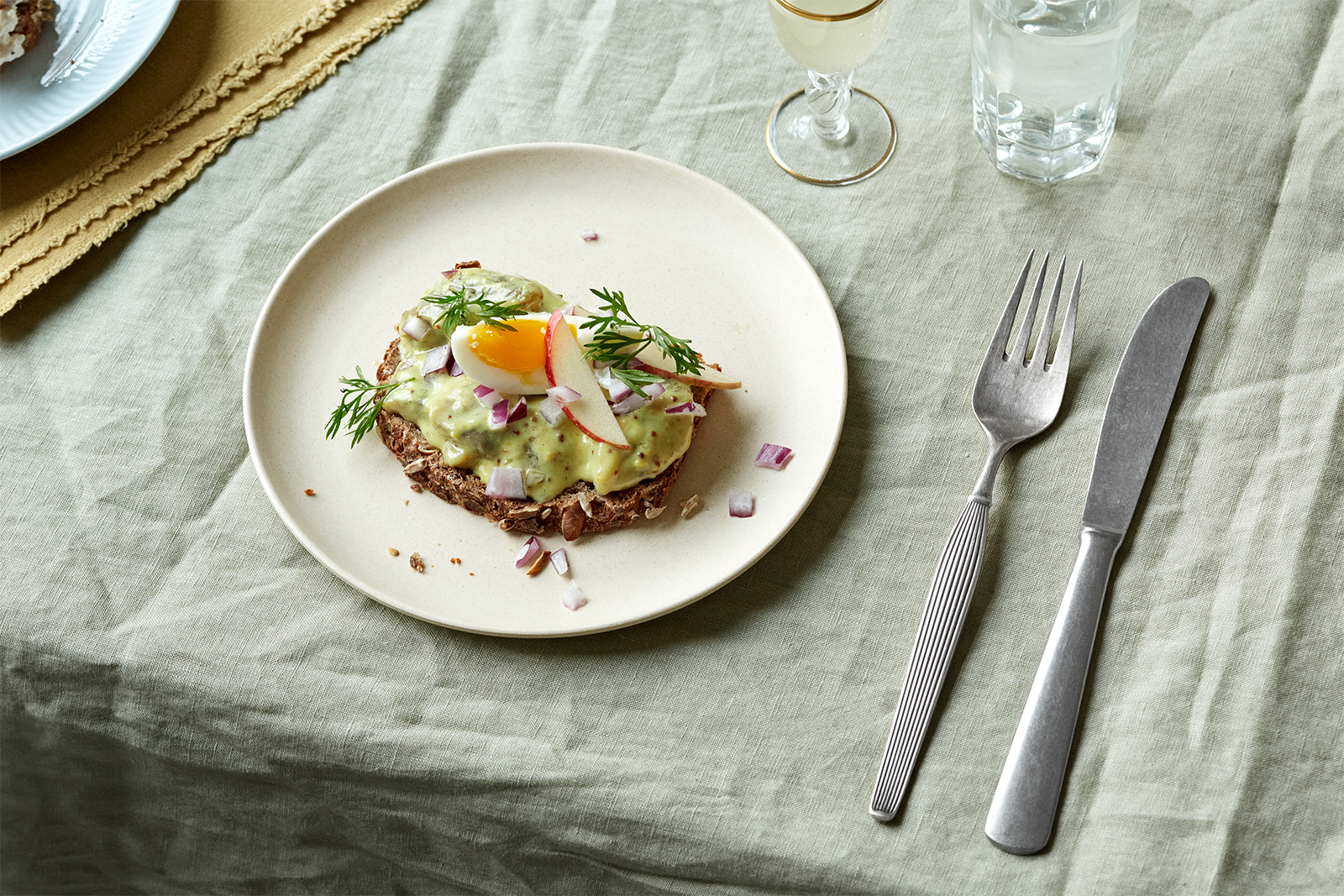 Serves 4 people
Prep: 20 minutes
Total time: 20 minutes
Ingredients
350 g /12.3 oz marinated herring fillets (drained weight)

1 tbsp curry

1 tbsp neutral oil

70 g / 2.5 oz mayonnaise

1 dl / 0,42 cups crème fraîche 18%

1 tsp mustard seeds

6 cornichons

1 tbsp pickling liquid from the cornichons

1 tsp sugar

Salt and pepper
Serve with:
4-8 slices dark rye bread

1 red onion

1 apple

4 soft-boiled eggs

½ bunch fresh dill
Method
Drain the herring fillets and cut into smaller pieces.
Fry the curry in oil for 1 minute and allow to cool.
Mix mayonnaise, crème fraîche, curry oil and mustard seeds. Finely chop the cornichons and add to the dressing together with the pickling liquid from the cornichons. Season to taste with sugar, salt and pepper, and fold the herring pieces into the curry mixture.
Serve the herring on a slice of dark rye bread with diced red onion, apple slices, soft-boiled egg and fresh dill.
Tip
You can make this herring recipe one day in advance for greater depth of flavour.