Cuisine
Classic Potato Salad
Danish people love potatoes in all forms and classic potato salad is no exception. It is a great summer side dish and a must-have for a traditional Nordic barbecue party. The potato salad is also great in combination with Danish Meatballs.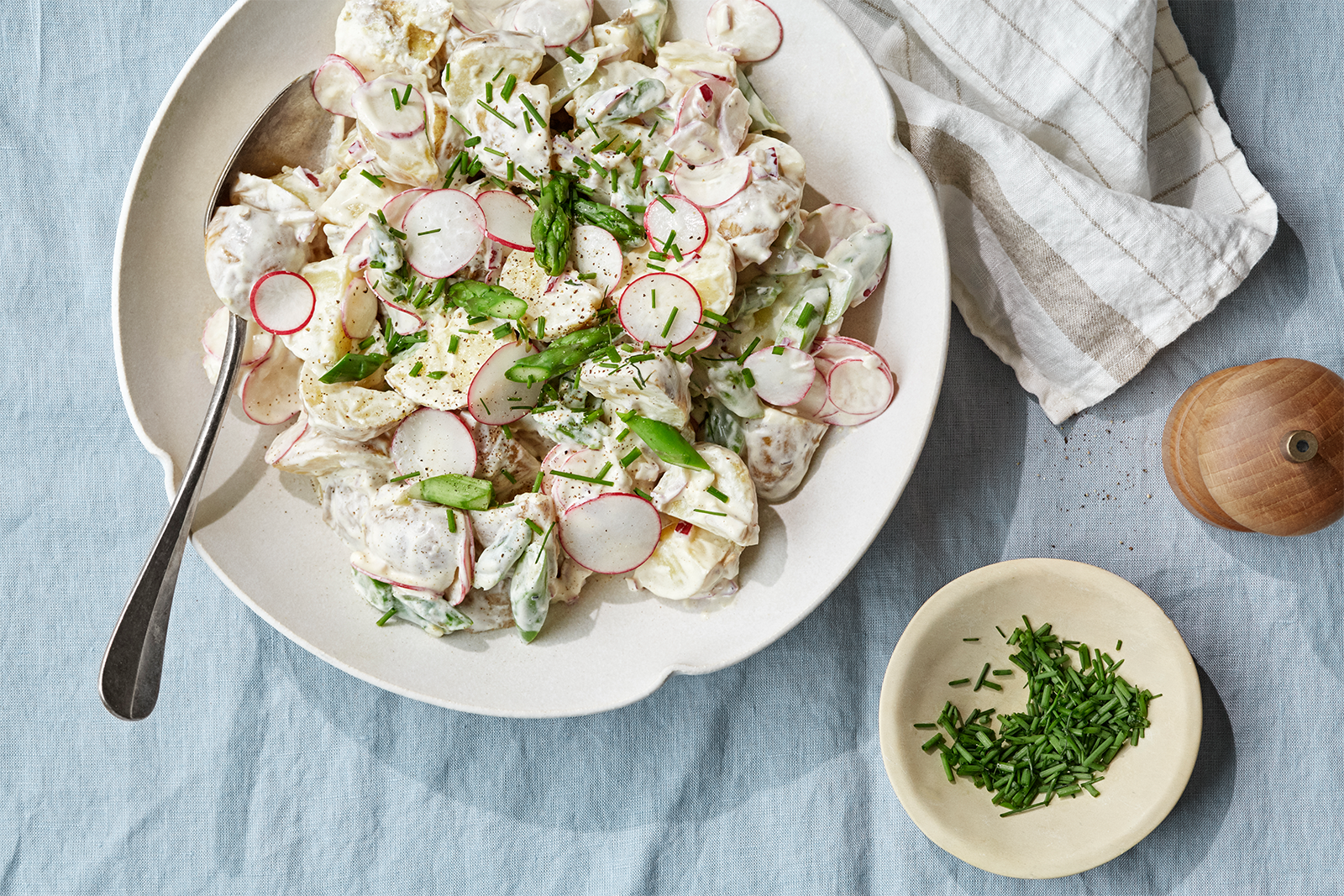 Serves 4 people
Prep: 20 minutes
Total time: 30 minutes
Ingredients
600 g / 21.2 oz small potatoes
150 g / 5.3 oz green asparagus
1 bunch chives
1 red onion
8 radishes
Dressing:
1 dl / 0.42 cups crème fraîche
1 dl / 0.42 cups mayonnaise
2 tsp Dijon mustard
1 tsp sugar
1 tbsp apple cider vinegar or white wine vinegar
Salt and pepper
Method
Boil potatoes in lightly salted water for 10 to 12 minutes. Drain water when a potato speared with a fork and lifted out of the water easily glides off the fork and falls back into the pot. Let potatoes stand and cool.
Break off and discard the stringy ends of the asparagus spears, then chop into small pieces. You can pour boiling water over the chopped asparagus and let it soak for 2 minutes if you prefer a less raw taste.
Finely chop chives, red onion and radish.
Stir the dressing ingredients together and season with salt and pepper.
Reserve some of the chives for garnish and combine the rest of the vegetables with the dressing.
Season with salt and pepper, garnish with chives and serve as a side dish.
Tip
When in season, you can add fresh peas to this potato salad.