Cuisine
Frikadeller - Danish Meatballs
Danish meatballs, otherwise known as frikadeller, is a beloved national dish. Frikadeller is not a Danish invention. They are found in food cultures all over the world and are also known as köfte, kebab, or köttbullar. This dish is so common in Denmark that it is often eaten at both lunch with rye bread as smørrebrød, and as a main course for dinner.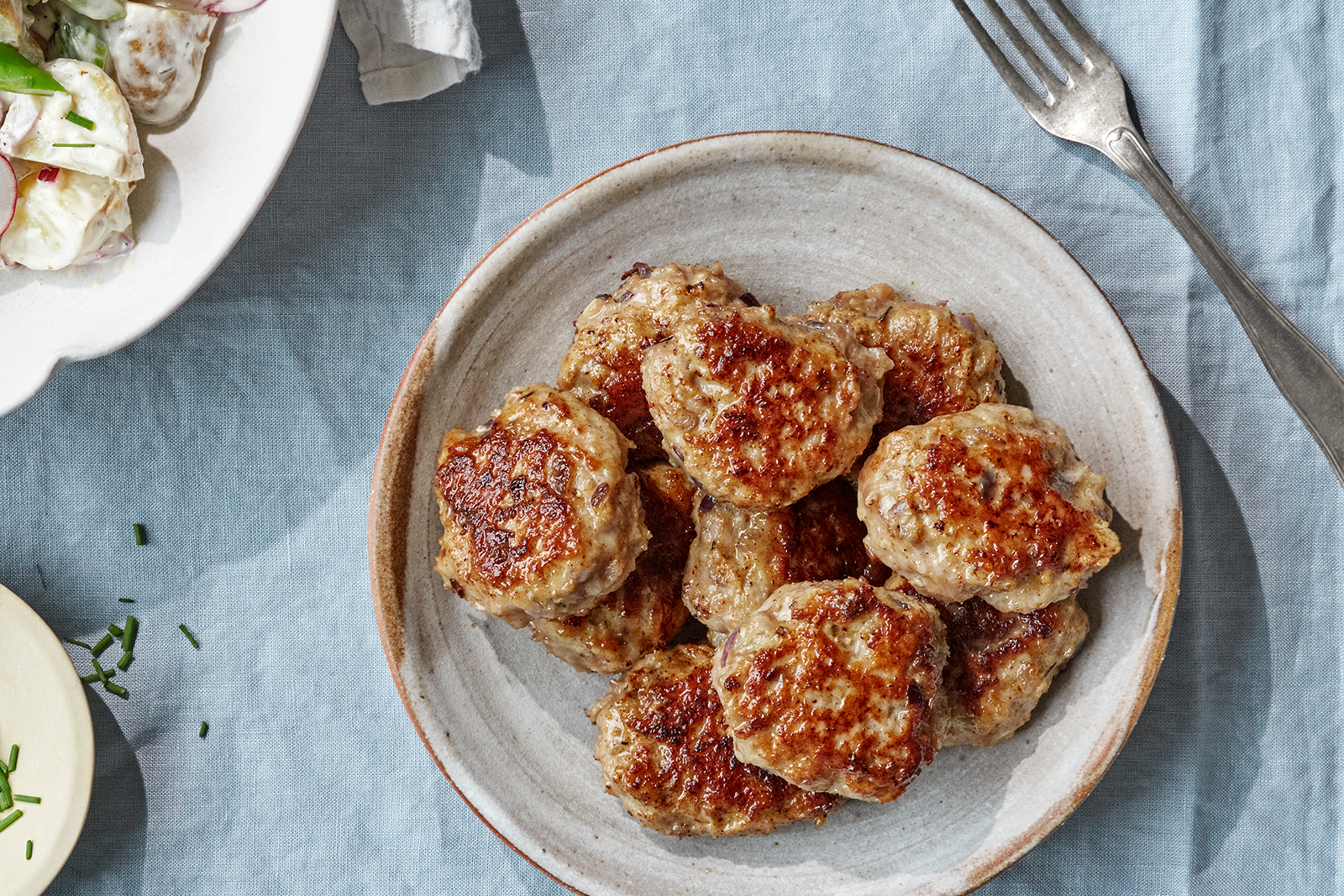 Serves: 4
Prep: 10 minutes
Total time: 50 minutes
Ingredients
1 large or 2 small onions
1 clove garlic
500 g / 17.6 oz minced pork
1 tbsp all-purpose flour
1 tbsp oats
1 dl / 0.42 cups milk
1 egg
1 tbsp salt
1 tsp freshly ground pepper
2 tbsp butter for frying
Method
Finely chop onion and garlic.
Stir salt into minced meat. Add the dry ingredients, then onion and garlic, then the egg. and lastly the milk. Stir the meat mixture until it is firm. Refrigerate for at least 30 minutes. You can also make the mixture one day in advance and refrigerate.
Heat a pan over medium heat. Add butter to the pan and use a spoon to form frikadeller (meatballs) in your preferred size. We recommend using about 2 tablespoons of mixture per frikadelle.
Fry until they develop a nice browned crust on both sides and are cooked all the way through.
Serve hot with a classic potato salad on the side.