Christmas
Red Cabbage Salat
The Danes traditionally serve a pickled red cabbage for the Christmas Eve dinner. The fresh version of red cabbage is a newer addition to the Christmas dinner. The fresh red cabbage salad is a lighter and healthier alternative to the traditional red cabbage.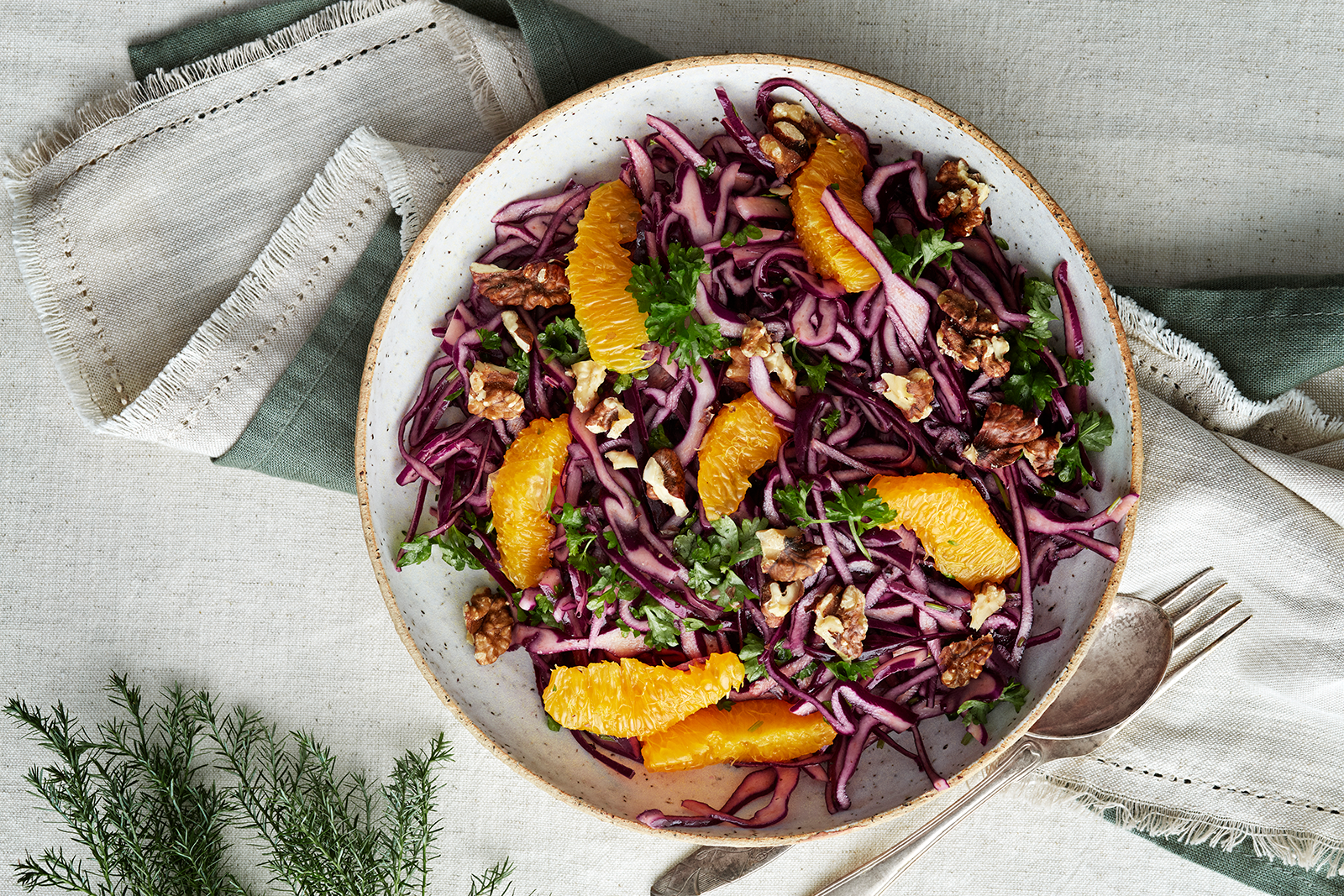 Serves 4
Prep: 15 minutes
This simple salad can be made in a flash. You can slice the cabbage in advance and then add the dressing just before serving.
Ingredients
500 g / 17.5 oz red cabbage
2 oranges
1 bunch parsley
1 handful walnuts
3 tbsp olive oil
2 tbsp apple cider vinegar or balsamic vinegar
1 tbsp honey
Salt and pepper
Method
Finely slice the red cabbage, using a mandoline if you have one.
Peel and fillet the oranges. Rinse and finely chop the parsley.
Rinse and finely chop the parsley.
Coarsely chop the walnuts.
Stir the olive oil, apple cider vinegar and honey to make the dressing. Season with salt, pepper and extra honey.
Squeeze the dressing into the red cabbage so that the cabbage slightly wilts.
Stir the parsley into the red cabbage.
Top with the oranges and walnuts. Serve as a side with Christmas dinner.