Architecture
Danish architecture in Denmark and around the world
Danish architecture traces its roots to Viking military encampments — and through periods of Roman, Gothic, Renaissance and Baroque style. In the 21st century, Danish architecture has become popular all over the world.
More than a thousand years ago, in the Viking age, military encampments were built in Denmark, most likely by king Harald Bluetooth. These constructions, which are known through excavations, are remarkable for their circular ramparts.
As Christianity came to Denmark, so did churches — first wooden churches and later stone churches. The stone churches, which heralded the Roman period, included both large cathedrals and small village churches.
Around 1160, a new building material, brick, was introduced to Denmark. This was used for Roskilde Cathedral, a three-aisled cathedral from the transition period between Roman and Gothic style.
Roskilde Cathedral is Denmark's most significant church building, both architecturally and as a historic monument. With its many royal chapels, the cathedral reflects the changing European architectural history over 800 years.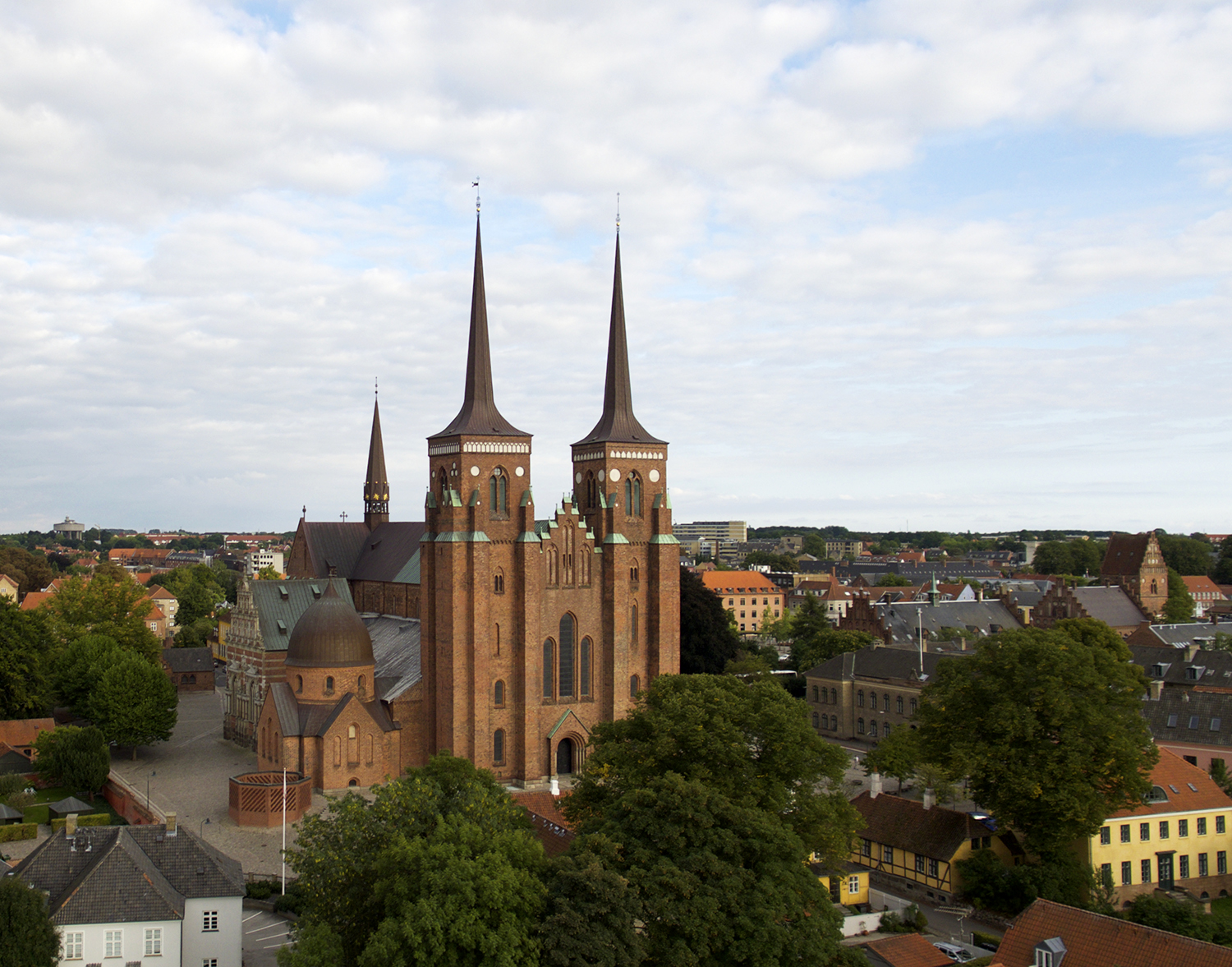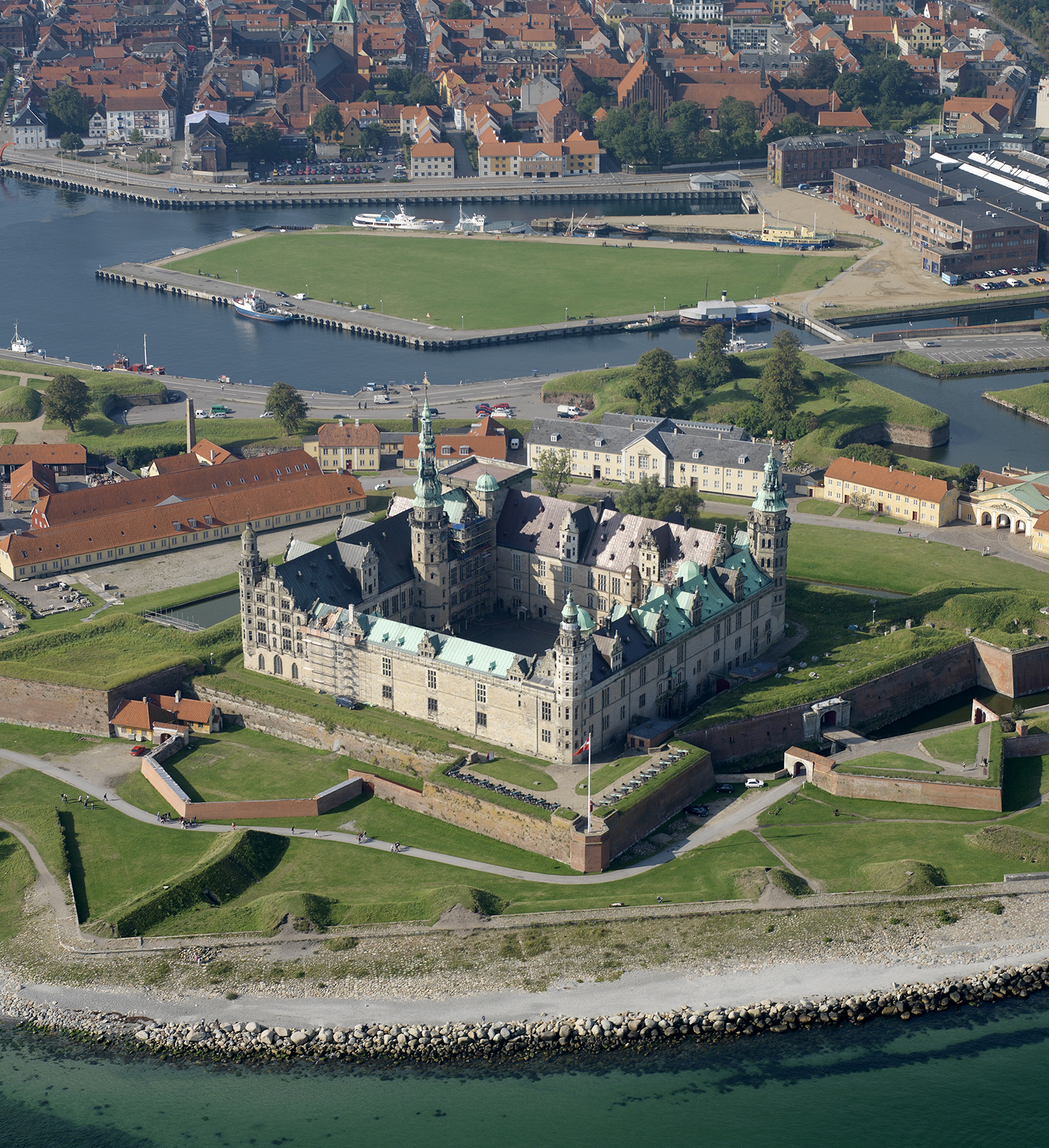 In the late 16th century, during the Renaissance period, Kronborg Castle was constructed at Denmark's east coast — a splendid four-wing castle with towers and spires in Dutch Renaissance style.

About a hundred years later, The Church of Our Saviour was built in Copenhagen. This Baroque church is recognisable for its twisted spire with an external staircase.
Modernist Danish architecture

The Danish "functionalism" style of the 1930s was the first local version of modernism. Many functionalist buildings are still in use today, including a large number of apartment buildings.

One architect who worked in both the functionalist style as well as the later international style was Arne Jacobsen, known around the world as a furniture designer for his Swan and Egg chairs. His best-known buildings include Aarhus City Hall and the SAS Radisson Hotel in Copenhagen, for which he also designed furnishings.

Ironically, the most famous example of Danish architecture is not in Denmark - it is Danish architect Jørn Utzon's Sydney Opera House in Sydney, Australia. Jørn Utzon's last work was Utzon Center at the harbour in downtown Aalborg. The Center displays architecture, art, and design by Jørn Utzon and his son, Kim Utzon.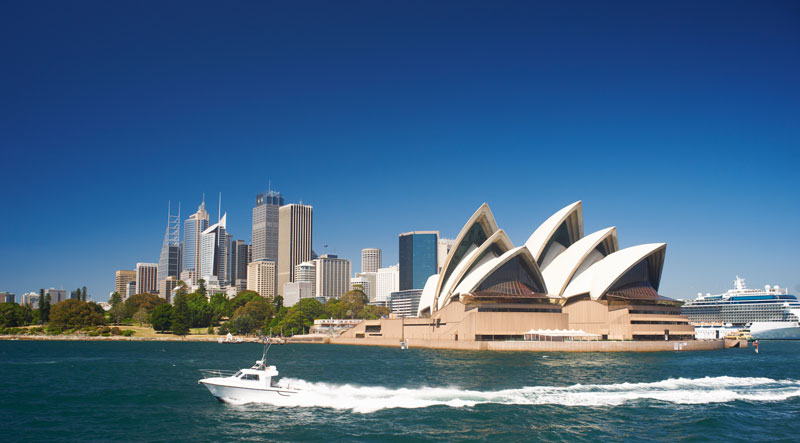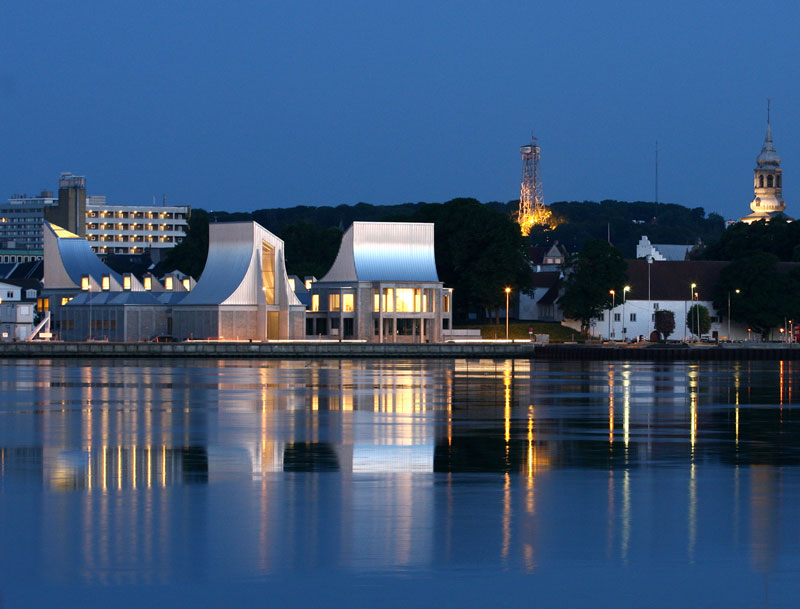 Did you know
Roskilde Cathedral, built in the early Gothic style, is one of the Denmark's seven UNESCO World Heritage sites. So is Kronborg Castle in Helsingor, best known as "Elsinore" in William Shakespeare's play Hamlet.
Contemporary Danish architecture
Danish contemporary architecture prioritises natural light, sustainable energy systems, and a comfortable environment for the people using the building, either for working or living.
In the twenty-first century Danish architecture has become popular all over the world, lead by Bjarke Ingels of BIG .
Ingels' approach is holistic. His buildings are great places to be for the people using them and rely on sustainable energy. Ingels has won many awards. In 2016, Time Magazine named Bjarke Ingels one of the 100 Most Influential People in the World.

Henning Larsen Architects – known for its "wave" building in Vejle, Denmark – has recently completed projects in Hong Kong and Iceland and is working on a project to develop the Belfast waterfront.

3XN recently completed the new Royal Arena just south of Copenhagen and is building a residential complex in Toronto and a multi-tenant office in Berlin.
Some Danish visual artists, such as Bjørn Nørgaard and Olafur Eliasson, have also begun to branch out into architecture. Nørgaard's Bispebjerg Bakke is an example of traditional building materials - like copper, wood, and tile - used in a contemporary apartment complex.
Eliasson's Fjordenhus at Vejle harbour is a small and unique building for private client.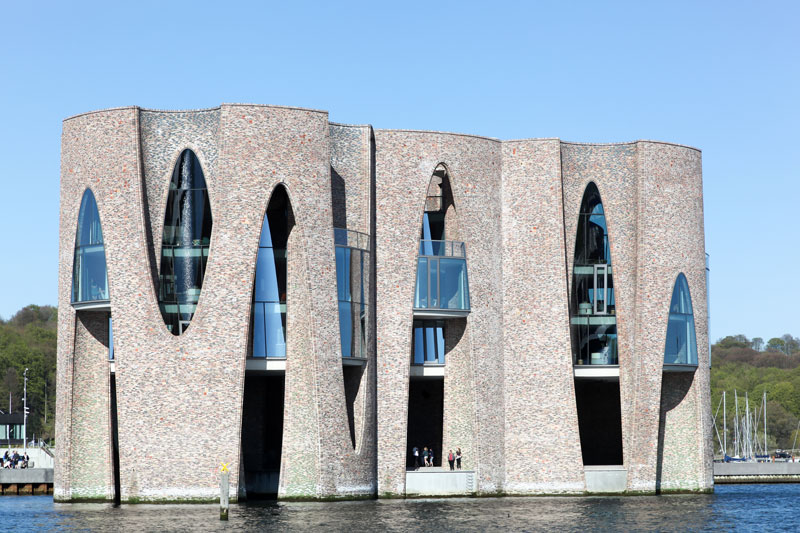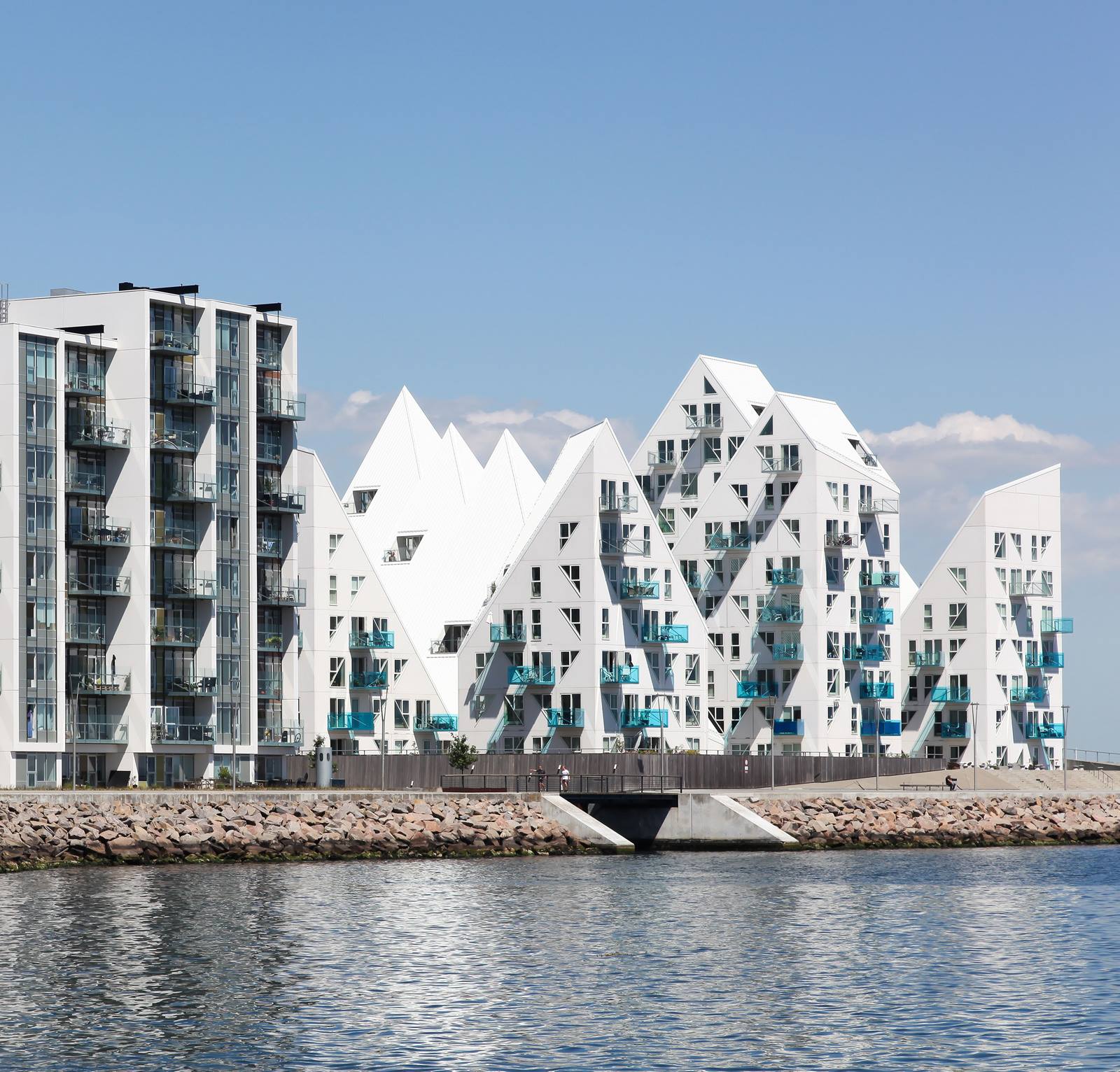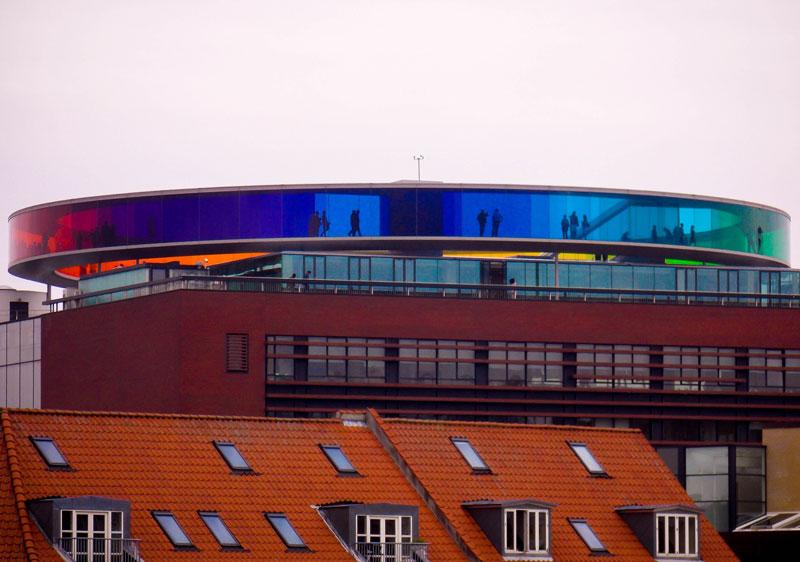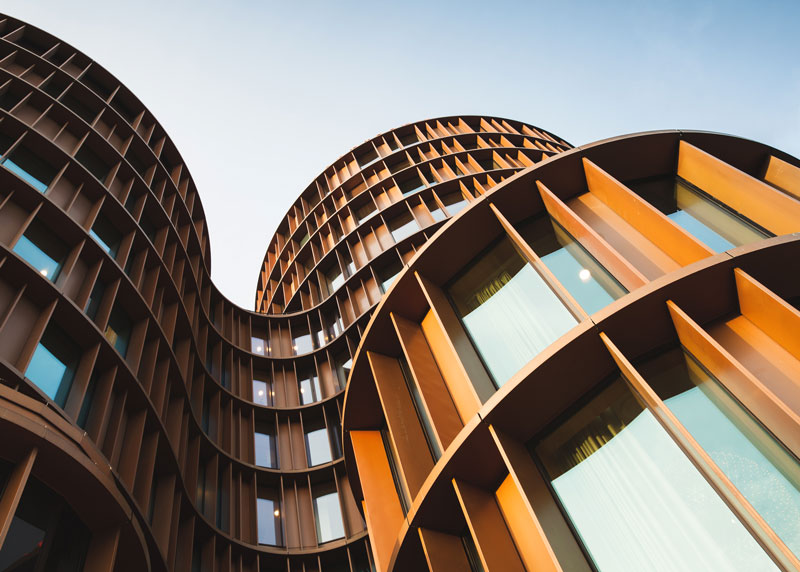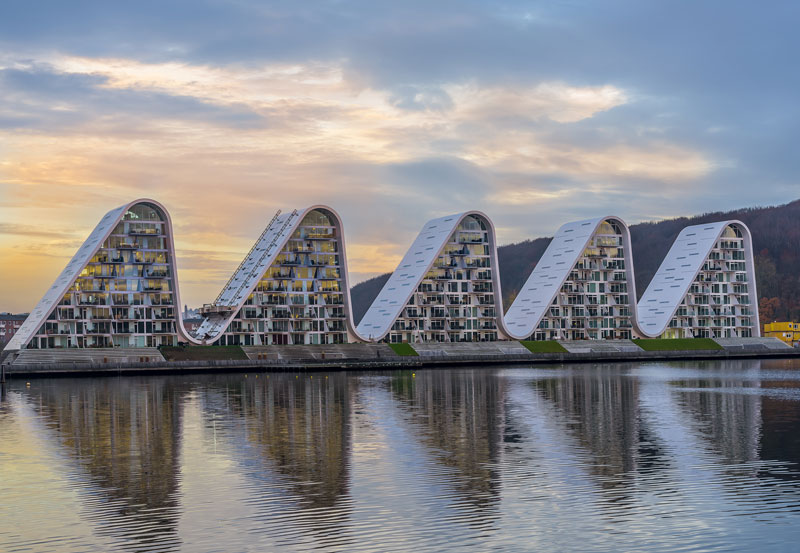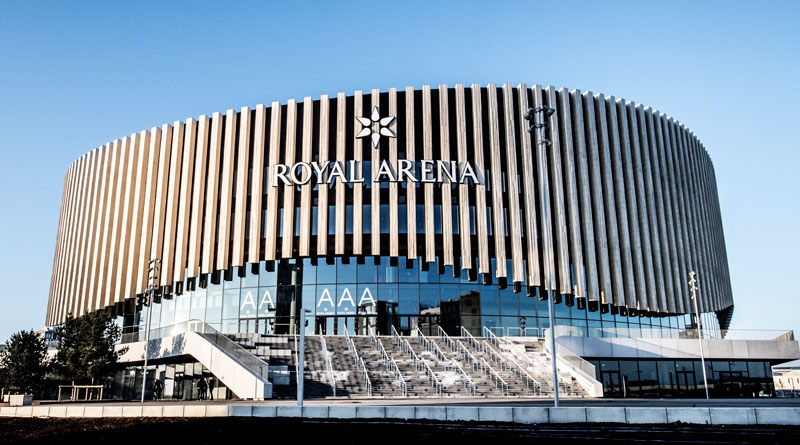 The human aspect
Danish architecture is known for its focus on people. As a result, cities and landscapes provide safe and enjoyable settings, even for pedestrians and cyclists.
The human aspect of Danish architecture is closely associated with Danish architect and urban planner Jan Gehl, author of the 1970 classic Life Between Buildings. His theories have had significant influence on the development of sustainable urban environments across the globe.
Gehl is famous for his groundbreaking approach to urban development, which focuses on people and the spaces between buildings, such as public squares and cycle lanes. This has inspired cities like Sydney, New York, London and Mexico City.
Did you know
In the city centre of big cities in Denmark, you will find only a few buildings taller than six storeys.
UNESCO World Capital of Architecture
Throughout 2023, Denmark serves as global forum for discussions on architecture, urban planning, and solutions that benefit future generations. The city of Copenhagen has been appointed "World Capital of Architecture 2023" by UNESCO and the Union of International Architects, largely due its high ambitions on climate, sustainable solutions, and livability. This is a huge honor and a great opportunity for the Danish capital to showcase its architecture and city planning solutions as well as to engage with the public through events, activities, exhibitions, and debates.
In relation, the congress 'UIA World Congress of Architects' is taking place in Copenhagen on 2-6 July 2023. This initiative aims to fuse urban development with the 17 UN Sustainable Development Goals.
Read more about Copenhagen as the World Capital of Architecture.