art 
The Danish music scene
Despite Denmark's small size, great musicians and artists have come out of the country throughout time.
Most people associate Danish music with pop/rock bands and artists like Aqua, Mø, Lukas Graham, Volbeat, Michael Learns To Rock, and D-A-D. All names who have made it to the international music scene.
Another famous Dane is Lars Ulrich - drummer and co-founder of the heavy metal band Metallica in 1981. As the first Dane ever, Ulrich has been inducted into the Rock and Roll Hall of Fame.
Carl Nielsen: Denmark's most famous classical composer
Within classical music, one composer stands out. Carl Nielsen (1865-1931) was a composer during the post-romantic era. Nielsen was recognised internationally for his orchestral music, including six symphonies. The recording of Nielsen's Third Symphony by Leonard Bernstein and the New York Philharmonic is outstanding.
Nielsen's Maskarade (1906), a three-act opera based on a play by the great comedy playwright Ludvig Holberg, is regarded as the Danish national opera.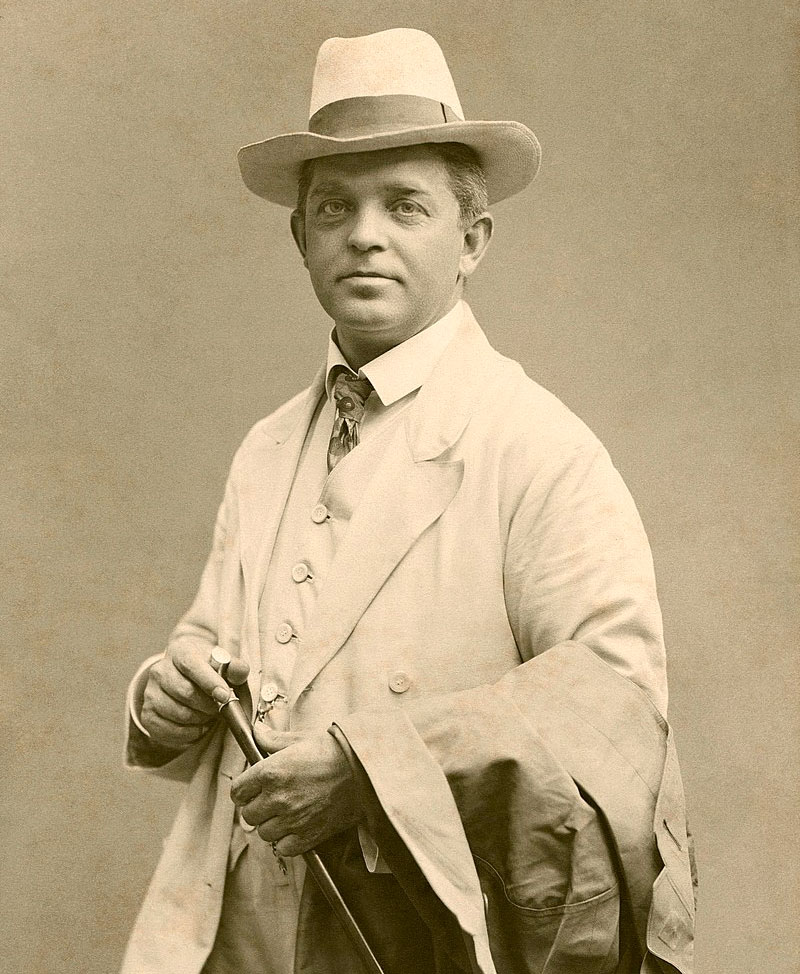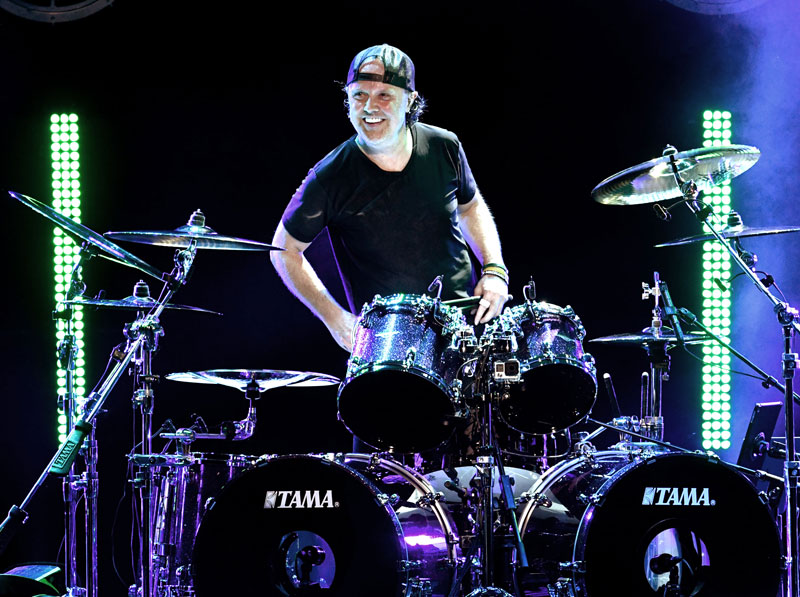 Danes are in love with music festivals
Denmark is one of the countries in the world with most music festivals per capita. The combination of good music, friends - and probably also beer, attracts huge crowds.
The biggest music festival in Denmark is Roskilde Festival and with 130,000 people attending, it is one of the biggest music and culture events in Europe. During four days of music, more than 150 bands play on several stages. The guests camp out for the duration of the event. During the festival, it is the fourth biggest "city" in Denmark measured by population.
Another extremely popular festival is Northside in Aarhus. The festival is located in Denmark's second largest city, Aarhus, and attracts big international names.
And there are many more. Smukfest, Tinderbox, Nibe Festival, Heartland - the list is long and each festival has its own unique vibe.
Read much more about Danish festivals.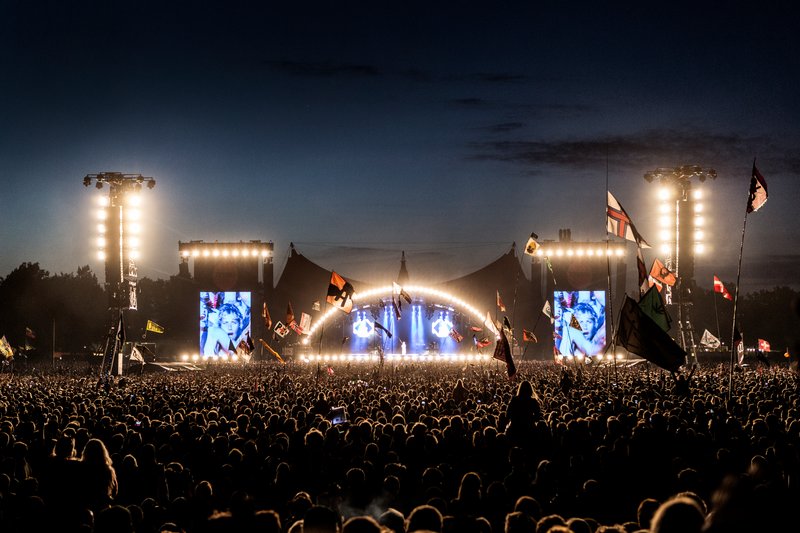 The soul of Danish jazz
Another famous summer event is the Copenhagen Jazz Festival, which has acquired an international reputation. Lasting 10 days, the festival builds upon Copenhagen's history as one of the jazz capitals of Europe.
In the 1950s and 1960s many American jazz icons had their creative base in the city. Among those who have called Copenhagen home are Dexter Gordon, Stan Getz, Ben Webster, Stuff Smith, Ed Thigpen, Thad Jones, and Kenny Drew.
It was during this era that some of Denmark's best jazz musicians had their international breakthrough.
Niels-Henning Ørsted Pedersen (1946-2005) was an upright bassist who played with many of the great artists in jazz. He was awarded the Best Bass Player of the Year by the Downbeat music magazine in 1981.
Palle Mikkelborg (1946-) is a trumpeter, composer, and arranger, known for his unique jazz sound. His most important contribution is the production of the Miles Davis album Aura, which won him a Grammy for the Best Jazz Instrumental Performance in 1990.
Jazz music is still widely performed in Denmark. Pianist Niels Lan Doky (1963-) and his bassist brother Chris Minh Doky (1969-) are some of the best known Danish jazz musicians of their generation.
Did you know
Copenhagen Jazz Festival is one of Europe's biggest jazz festivals and has existed since 1979.
Music for everyday people
Danes love to sing. Joining a chorus or local band is a popular leisure activity and considered a good way to make friends at any age.
It is also traditional to write a song for any friend or family member celebrating an important birthday, a confirmation, or other big life event. Humorous lyrics that touch on the celebrant's personal interests or quirks are set to the musical backing of a song everyone knows. The lyrics are printed out for everyone at the party, and then all the guests gather around to sing for the guest of honor.
The songbook of the Folk High Schools
The songbook, "Højskolesangbogen", is one of the most sold books in Denmark. It contains important songs from the Danish cultural heritage. The first book came out in 1888, as community singing had increased its popularity during the century. But especially during WWll, singing together became a silent protest against the German occupation, and the songbook gathered people.
Currently, the songbook is revised for the 19th time. Some songs are taken out to free space for newer artists. As for composers, Carl Nielsen is still the most represented in the book, and among authors, the Folk High Schools' father, N.F.S Grundtvig, is the most represented.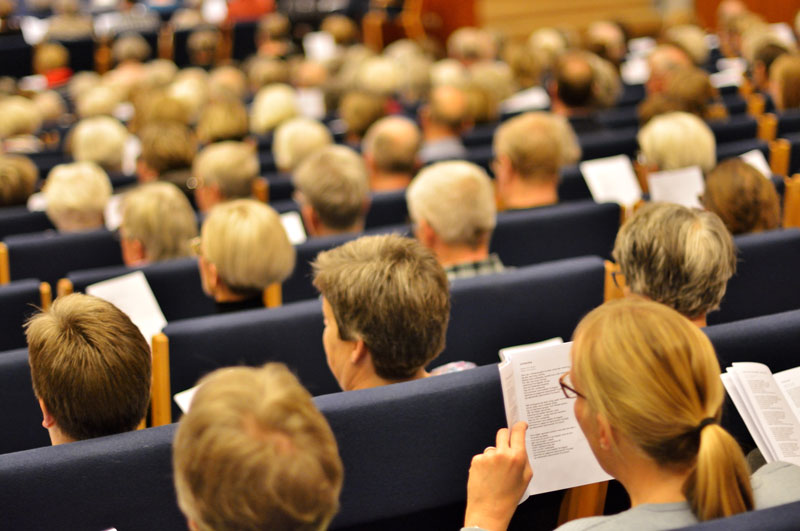 Bronze horns and the golden age
The earliest traces of Danish music go back to twisting horns, or "lurs," used in the Bronze Age about 500 B.C. What is often called Denmark's Golden Age of music took place in the 1800s, when a group of classical composers inspired by Romantic nationalism emerged. Niels W. Gade (1817-1890) was the best-known among them. His ballad Elverskud (The Elf King's Daughter) is considered his masterpiece. Gade also had great impact as a music teacher.
Other notable Danish musicians:
Svend Asmussen (1916-2017) was of the preeminent performers of the swing jazz era. He made records with many fellow prominent jazz artists.
Alex Riel (1940-) is a jazz musician and drummer who has played with a number of international jazz musicians. He was also a co-founder of the Danish rock band Savage Rose, formed in 1968, with an original sound led by the expressive singer Annisette. The group was offered an international career early on but the band members didn't want to go commercial.
Volbeat is a pop band that plays a fusion of rock, heavy metal and rockabilly. The band has a large following both within and outside of Denmark.
Aqua, a band with both Norwegian and Danish members, was known around the world for its 1997 hit "Barbie Girl."
Other notable Danish classical composers:
Friedrich Kuhlau (1786-1832) was a German-born composer and a central figure of the Golden Age. He crafted the music for Elverhøj (Elves' Hill) which is considered the first Danish national play.
Hans Christian Lumbye (1810-1874) was a composer of waltzes and related music that earned him the nickname The Strauss of the North. His innovative Champagne Galop was composed for the Tivoli Gardens where he was the musical director.
Jacob Gade (1879-1963) was a composer and bandleader. In 1925, he released Tango Jalousie, which became one of the most played tunes in the world and is still immediately recognizable today. The piece was composed for the silent movie Don Q, Son of Zorro, starring Douglas Fairbanks.
Bent Fabricius-Bjerre (1924-) is composer and pianist. He had commercial success in the U.S. under the name of Bent Fabric with his hit single Alley Cat. The tune also earned him a Grammy in 1962 for the Best Rock and Roll Recording.
Per Nørgård (1932-) is a composer of classical music with a modernist streak. He has won prestigious international awards and his works have been performed by the New York Philharmonic.