Christmas
Fresh red cabbage salat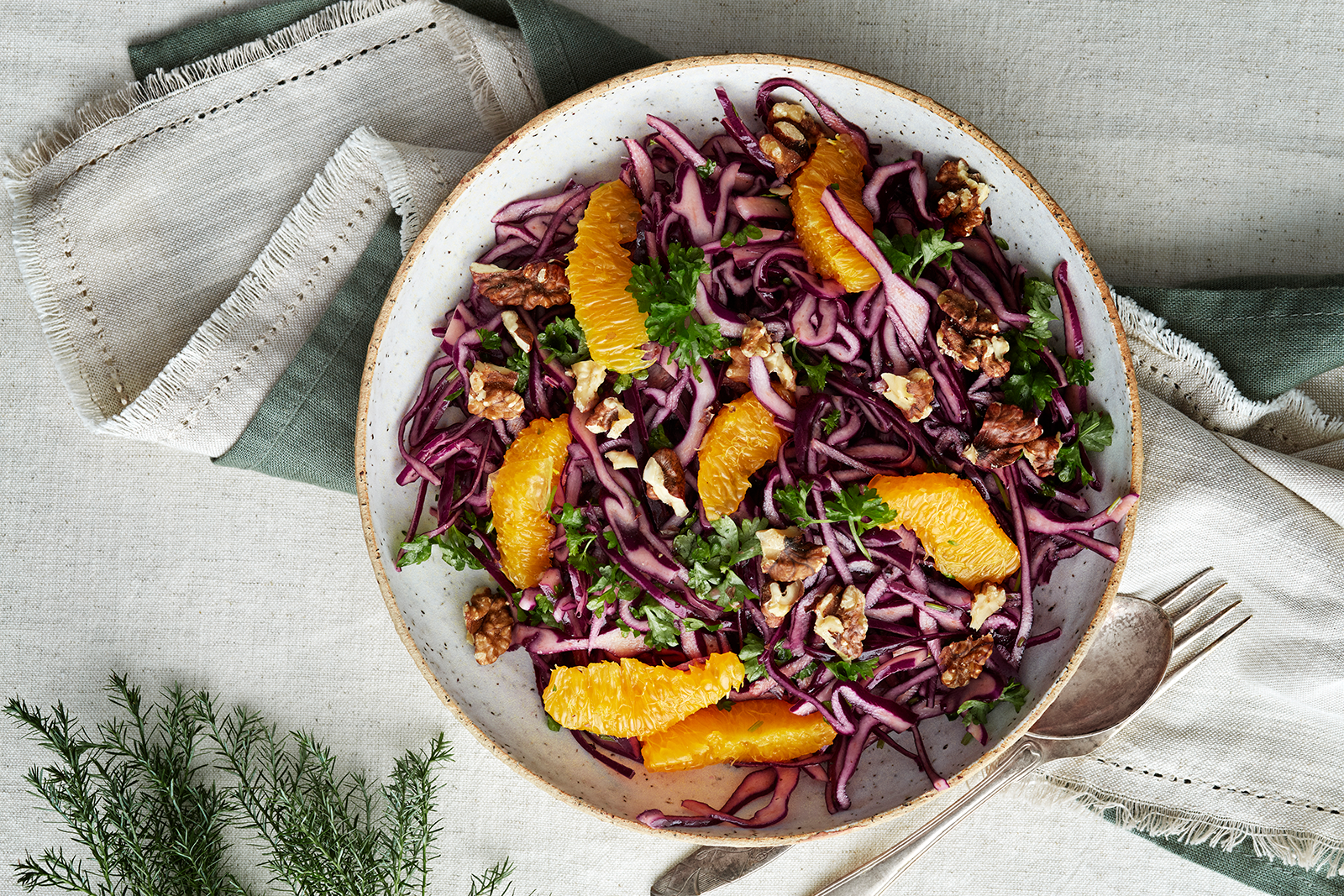 The Danes traditionally serve a pickled red cabbage for the Christmas Eve dinner. The dish might be hard for foreigners to pronounce as it is called rødkål.
The introduction of red cabbage as a Christmas dish in the 1800s is said to have been a result of a period of nationalism in Denmark, historically referred to as 'national romanticism'.
Along with the peeled, boiled potatoes, the red cabbage was supposed to make the Danish Christmas table reflect the red and white colours in the Danish flag.
The fresh version of red cabbage is a newer addition to the Christmas dinner. The fresh red cabbage salad is a lighter and healthier alternative to the traditional red cabbage.